I wanted to write a short note about Noortje Marres' book .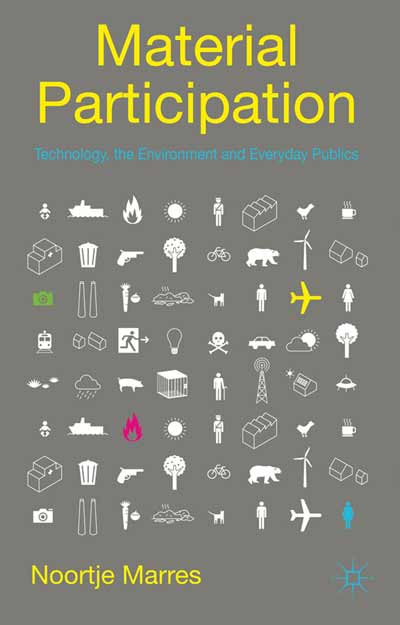 The book has been incred­ibly use­ful for a few of us in think­ing through the Ten­ison Road mater­i­als, espe­cially the lat­ter stages of the work where we deployed a range of devices for vot­ing and visu­al­ising data. The book has helped us to see the Bull­frogs, phys­ic­al charts and posters we've built as ​"par­ti­cip­a­tion tech­no­lo­gies" (to use Noortje's term) and reflect on how they have opened up a wider range of ways for people to engage in loc­al and civic mat­ters. Com­bined with Doreen Mas­sey's ideas on , we're begin­ning to see the entan­gle­ments of par­ti­cip­a­tion and tech­no­logy as a means of enact­ing place, and expand­ing the ways place is, as it were, per­formed. Place then comes to be some­thing that can be act­ively figured through a diverse set of par­ti­cip­a­tion tech­no­lo­gies.
Marres, N. (2012). Mater­i­al par­ti­cip­a­tion: tech­no­logy, the envir­on­ment and every­day pub­lics. Pal­grave Mac­mil­lan.
Doreen Mas­sey. (2005). For space. Sage.